YOUR CHOICE  -​  Prison / Death or Change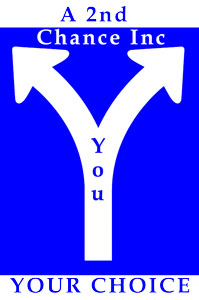 YOUR CHOICE is a program designed to help struggling youth discover a more positive way of thinking, as well as dealing with life situations. Most at risk youth have been required to grow up the best way they can with little guidance.

 YOUR CHOICE will allow these individuals the opportunity to learn how to grow into mature adults, whether male or female. Challenging dialogue will allow these youth to learn how to build a solid foundation in which to help create better life opportunities for themselves. YOUR CHOICE will help these youth create a Personal Code of Conduct for themselves which will enhance their self-esteem. Self-esteem breeds confidence, and confidence allows one to say "Yes, I can do this," when faced with adversity.

​These at risk youth potentially face more adversity in a single day than most children their age face throughout puberty. Many will believe that there is no hope for these "at risk youth". However, YOUR CHOICE was created to help the child that has had so many "NEGATIVE" experiences to  be able to create as many "YES" experiences as they can. Their life can be so much more than they currently realize. YOUR CHOICE will give these youth a reason, the tools and the motivation to stay positive through the fundamental doctrine that will challenge them to ALWAYS want to put their best effort in everything that they do.

Curtis "Skip" Hill 180°
Founder/C.E.O.
A 2nd CHANCE, Inc.

​"It is easier to raise up a strong child than it is to repair a damaged man." – Frederick Douglass
Contact Us
Curtis "Skip" Hill 180°
Founder/C.E.O.
A 2nd CHANCE, Inc.
216-333-4145
1834 Chapman Ave. East Cleveland 44112